The real question is, are you a dog or cat person? You'll be pleased to know these 3 pet-friendly colleges allow students to bring along their furry friends while staying on campus!
Does the idea of leaving your beloved cat or dog behind when you go off to college leave you in a cold sweat? Can you not imagine everyday life without your little furry critter? Well, you might not be aware that colleges have a range of different pet policies! While most will allow fish and other small animals in tanks, there are a handful of schools where students can cozy up nightly with their kitty or pup. Read on for a brief overview of three such campuses.
St. Petersburg, Florida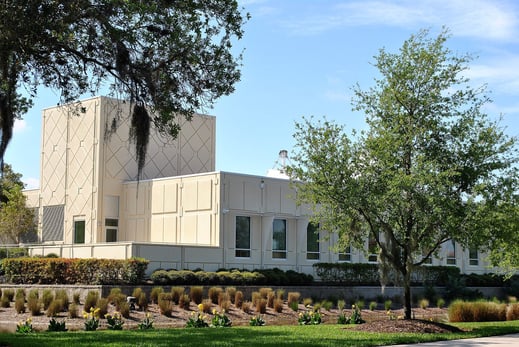 Eckerd is located in St. Petersburg, right on Florida's gorgeous Gulf Coast; there are literally beaches right on campus where students can swim and have free access to all manner of boats. Given its location, Eckerd's Marine Science program is a huge draw (it also boasts strengths in Environmental Studies and Biology). The environment is pretty laid-back and tight-knit. With only 1800 students, there is plenty of attention from professors. Eckerd is featured in Loren Pope's "Colleges That Change Lives" due to its unique environment and strong focus on faculty mentoring students (academic advisors are even referred to as "mentors"). But one of the most unique aspects of this small, paradisal campus is its pet policy. While students may only bring pets from home (new adoptions are not permitted), in pet-friendly suites, they may have one cat or dog (though dogs may not exceed 40 pounds). Eckerd also invites students to bring up to two small pets, including fish, small birds, rats, hedgehogs(!), hamsters, sugar gliders, gerbils, guinea pigs, amphibians, and small reptiles. You can find the full pet policy here.
Washington, Pennsylvania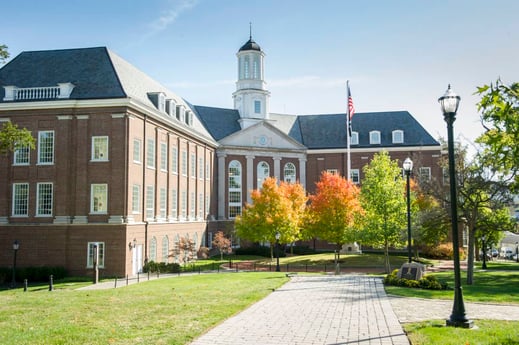 A beautiful red brick campus located in a small town 40 minutes south of Pittsburgh, Washington and Jefferson, or Wash & Jeff, as it is familiarly known, is notable for its pre-professional programs. It prides itself on having one of the nation's highest percentage of students pursuing medical school after college, as well as strengths in law and business. W&J is one of the oldest colleges in the US (founded in 1781). A school of only about 1100 students, the campus is small and tight-knit, and Greek life dominates the social scene (with over a third of students joining fraternities or sororities). But, most importantly, in 2006, W&J was one of the first schools to open their dormitories to furry (and scaly) roommates. Now there are three dormitories that allow students to bring cats, dogs, small birds, hamsters, gerbils, guinea pigs, turtles, and fish (though only one per room). And in December 2021, W&J completely renovated two of its dormitories (and added a dog wash station) to make it an even more pet-friendly campus! "Over the last 15 years or so, we have found that pets have enriched the W&J community and provide a lot of benefits for the students who care for them," said Justin Swank, Assistant Dean of Students. "In addition, the communities in the pet halls are some of the strongest on campus as students care about their pet's welfare in the communities as much as their own."
---

---
Providence, Rhode Island
Johnson and Wales is a medium-sized, urban campus nestled right in the heart of Providence, Rhode Island. Founded originally as a business school (still one of the colleges on campus), it now offers a College of Arts and Sciences, a College of Engineering and Design, a College of Hospitality, and most notably, a College of Culinary Arts. It boasts many celebrity chef alums, including Emeril! Given its strong focus on pre-professional programs, J&W puts a big emphasis on internships, experiential learning, and job placement. They offer students career events with over 1100 different employers, including over 2500 on-campus interviews each year. But when students aren't busy learning how to successfully manage hotels and keep souffles from toppling, they can be cuddling with their animals in one of the four dormitories on campus that invites students to bring pets. Each student is entitled to one cat or dog (as long as it is smaller than 40 pounds), which means you and your roommate could each have a pet (assuming the animals get along!). Don't have your own pet but love being around them? You are welcome to live in one of these halls and score a roommate or neighbor with a furry friend! For the full low-down, you can find the policy guide here.
---
Looking for additional support with the college application process?
Here at Collegewise, we understand how overwhelming the journey to college can be. We've helped more than 26,000 students get admitted to their best-fit college, and we'd love to help you too! Click the link below to schedule a complimentary call with one of our expert program advisors and receive advice tailored to your family's unique needs.
About Collegewise:
With more than twenty years of experience, Collegewise counselors and tutors are at the forefront of the ever-evolving admissions landscape. Our work has always centered on you: the student. And just like we've always done, we look for ways for you to be your best self - whether it's in the classroom, in your applications, or in the right-fit college environment. Our range of tools includes counseling, test prep, academic tutoring, and essay management, all with the support of our proprietary platform, which leads to 4x higher than average admissions rates.