By KC Wright at Noodle Pros
Tests You'll Take Throughout Your School Career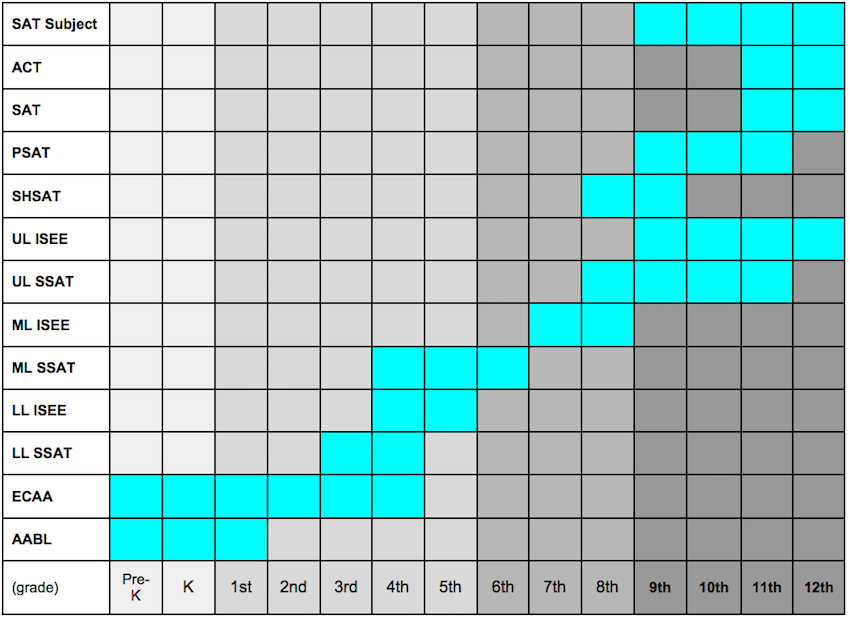 If you're currently in school (or the parent of someone who is), you know that standardized tests are a fact of life for academics of all ages.
Many students will have taken half-a-dozen or more admissions exams by the time they reach their high school commencements—and that's not counting Regents Exams, AP tests, and other school, district, or state-wide assessment tests.
See the above chart to determine the test(s) that you (or your child) might be taking based on grade level. And don't panic...
we're in this together!
Ready to learn more about what to expect on college tests?

Have general questions? A Collegewise admissions counselor can help!