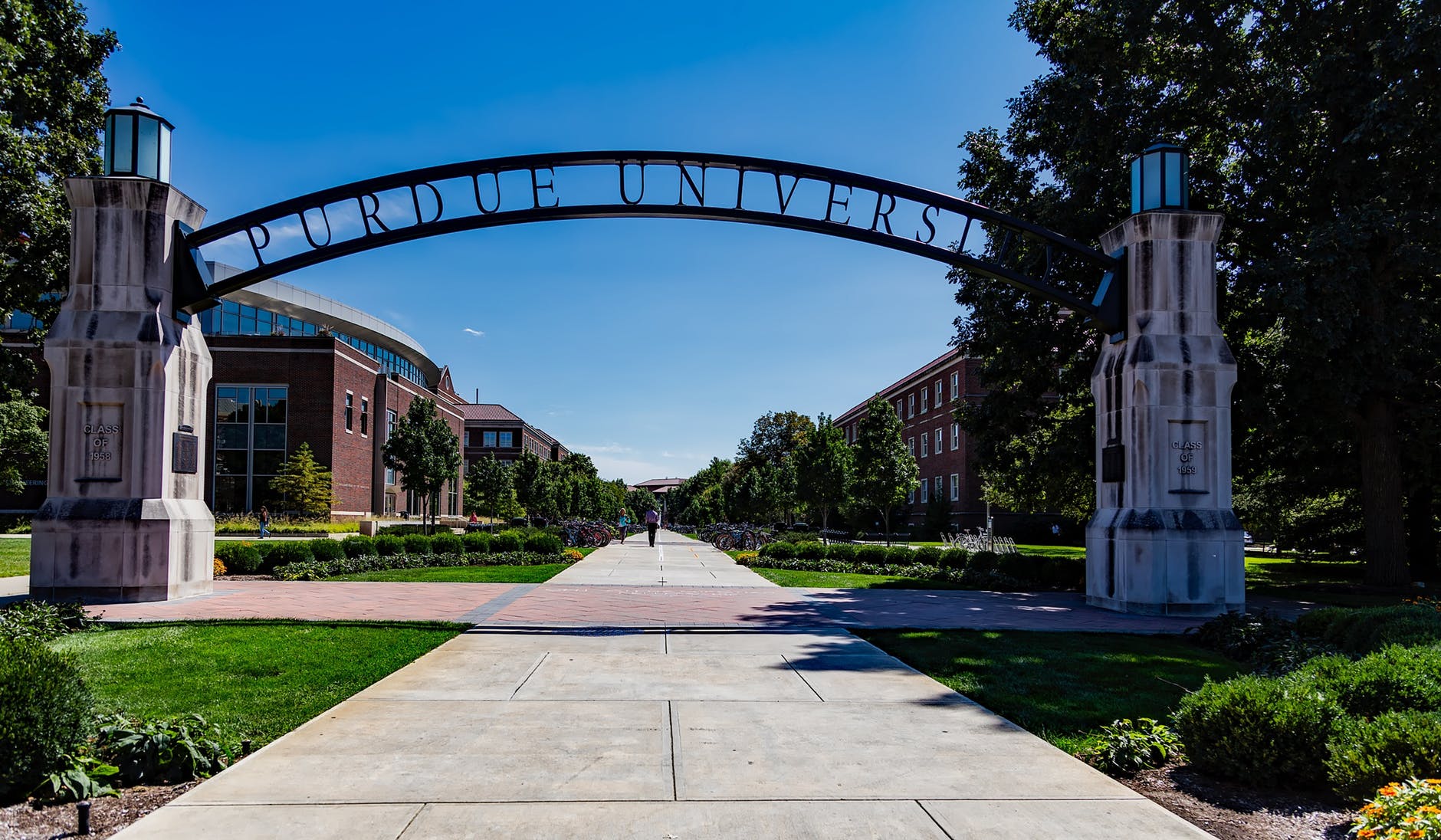 If you created a scatterplot of colleges in the U.S., you'll definitely find a sea of dots on both coasts. I mean, all you have to do is throw a stone in Boston and you'll hit five different campuses.
But what about all those colleges and universities in the middle of the country?
Well, you may be surprised to learn that there are some excellent public schools with top academic programs and affordable tuition—right in the Heartland. As a lifelong Midwesterner, I can assure you'll find quality experiences at many of these schools. Here are a few of my favorites, based upon area of study/major:
Journalism & Communications
With nearly one-third of the students hailing from outside the Cheese State, it's no wonder the University of Wisconsin-Madison made the list of Fiske Guide's, "Public Best Buys". With D1 sports, school pride, research opportunities, and beautiful views of Lake Mendota, it's one of the most well-rounded campuses in the Midwest.
Those interested in journalism or communication will find their perfect place at the School of Journalism and Mass Communication, which offers a liberal arts journalism education with degree tracks including Strategic Communication, Reporting, as well as abundant internship opportunities at the state capitol just blocks away.
Head to southeast Ohio at the tip of the Appalachian Mountains, and you'll find my alma mater, Ohio University. The campus features beautiful, white-columned buildings on greens across the campus and the famed Halloween block party on Court Street. One of their most well-known schools is the Scripps School of Journalism, and the recently renovated Scripps Hall includes the GRID Lab, the Journalism Capstone Lab, and the Bloomberg Terminal. Notable alumni include Pulitzer prize winners Clarence Page (Chicago Tribune) and June Kronholz (The Wall Street Journal), and Adam Hochberg (NPR).
Business
As a proud Bobcat, it's hard to praise the benefits of long-time rival, Miami University, but this quaint campus in Oxford, OH shouldn't be overlooked if you're interested in getting a degree in Business. The Farmer School of Business is recognized for its commitment to experiential learning, international study, and leadership development. And if that doesn't sell you, try a steamed sandwich at the Bagel and Deli Shop. You'll want to stay in Oxford for four years just for that!
Synonymous with business is also Indiana University. The Hoosiers aren't just known for basketball, their Kelley School of Business is consistently ranked highly for its three signature components of learning: core business foundation, the study abroad program, and professional and personal branding. The Kelley Living Learning Center (KLLC) also provides an opportunity for first-year business students to join a residential program that focuses on personal, academic, and professional development.
Theatre
Heading north to the Mitten State, you'll find the top-ranked, School of Music, Theatre & Dance at my other great love­: University of Michigan. With its 40 undergraduate degree programs and opportunities to double major, it's a very popular choice for those interested in the performing arts. Musical Theatre is one of their most competitive majors with an alumni base that reads like a Tony Award program including the songwriting team, Pasek and Paul, who were behind hit shows such as Dear Evan Hanson, The Greatest Showman, and La La Land.
A lesser-known, but more affordable option for nonresidents interested in theatre is the College of Fine Arts at Illinois State University. The College boasts a nationally-known learning lab for students, and since it's located just a few minutes away from Bloomington, IL, students can work with professional actors and faculty at the annual Illinois Shakespeare Festival each summer. Notable alumni include John Malkovich (Being John Malkovich), Jane Lynch (Glee), and Laurie Metcalf (Roseanne).
Science & Engineering
There's no question the Boilermakers have a foothold on engineering. Purdue University in West Lafayette, IN, shows pride for being #5 in producing female engineers. Students benefit from a five-year, engineering co-op program combining classroom study with real-world work. Purdue also offers the unique, Professional Flight Program, which includes hands-on training at the University's own airport. Not convinced? Well, it was good enough for Neil Armstrong…
Speaking of unique science programs, outdoorsy students interested in studying on the shores of pristine Lake Superior will like the option to study Medicinal Plant Chemistry at Northern Michigan University. It's the only four-year, undergraduate degree program of its kind designed to prepare students for success in the emerging industries relating to medicinal plant production, analysis, and distribution—including optional in-depth studies in entrepreneurship, chemistry, or biology. Spend four years there and you'll be proudly calling yourself a "Yooper" too!
Have more questions about Midwest colleges and universities?
A Collegewise counselor can help!