---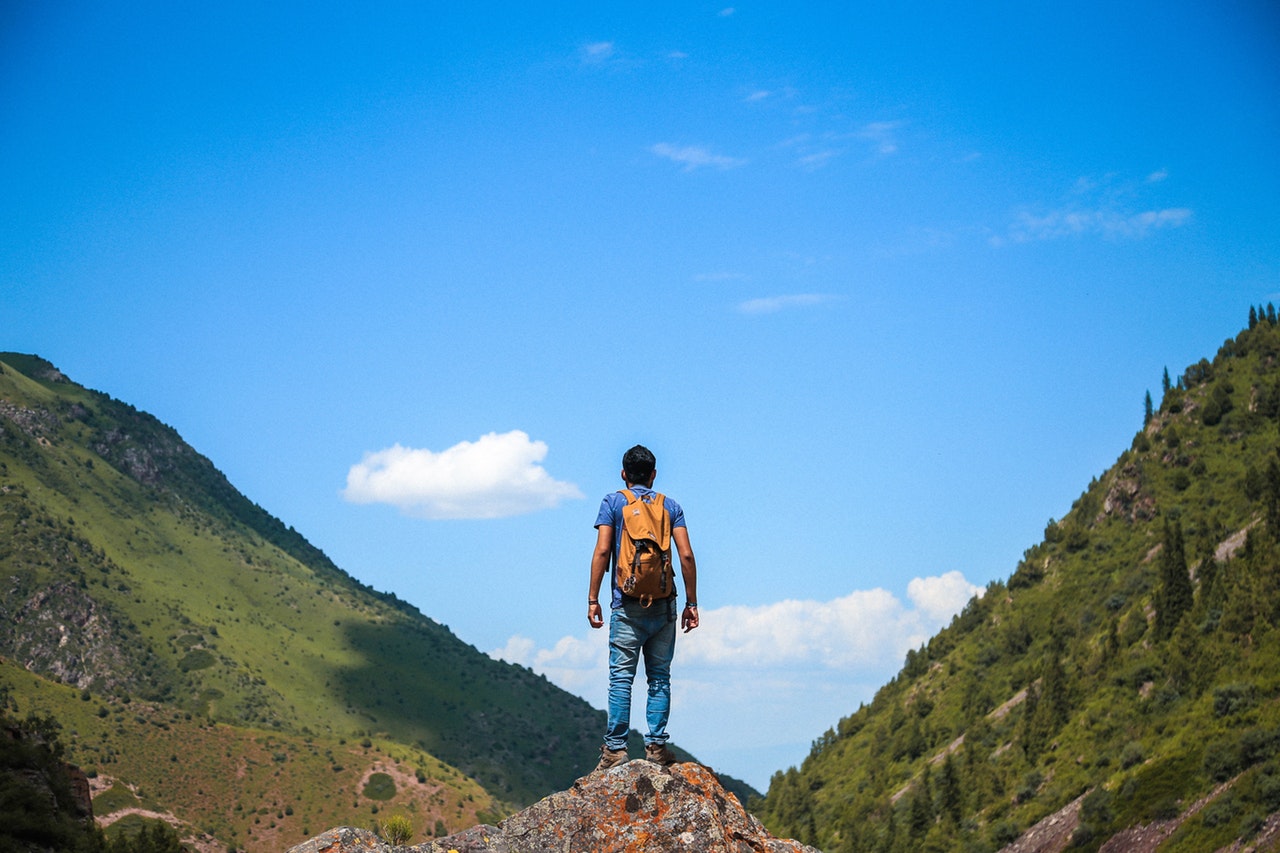 The first time I learned about Miami University of Ohio, it was from a postcard.
In November.
Of my senior year.
I had already applied to a few colleges, but figured I would attend the event advertised on the mailer. I sat through the presentation given by the Miami admissions rep and was hooked. This was where I wanted to go to college.

As a first generation student, I didn't know the correct path for applying to colleges, but my parents were incredibly supportive and had been telling me since I was in kindergarten that I would definitely be attending college after high school. I mostly chose colleges to apply to based on the pretty posters in the Upland High School career center.

I loved my college. I still love it. I am the one driving around with a REDHWKS license plate, celebrating Miami's Division I teams. How did I find my college? By keeping an open mind.

It's okay to start your search to find a college with those pretty posters, but you need to dive deeper to know whether that college is a good fit. Once I applied to Miami, I did more research and determined it was the right fit for me. I would suggest you do it just a bit sooner!
Here are five things I recommend to students for researching colleges:
1. Attend college fairs & visit tables of a few schools you haven't heard of
It's important to know about the options out there because there are so many!
2. Tour two local colleges
I recommend visiting a large state school and a small private college. That way, you can compare the types of campuses. It's a great way to learn about the kind of vibe and size you prefer when it comes to a college campus.
3. Write down five "non-negotiables" for your college experience
These non-negotiables could be a large sports program, warm weather, a strong physics program, small class sizes, close to (or far from) home, or an amazing debate team.
4. The

Big Future

section of College Board has a great starting point
You can filter colleges by campus size, majors, location, and myriad other parameters. Use some of those "non-negotiables" in the filters! It's a great way to get an initial list of schools to research.
5. Look up some of those schools on sites like

Unigo

&

Niche
And then take notes so you can compare!


If I could do it all over again, I would still go to Miami, but I would also craft a smarter list and do it earlier in high school so I could make sure I maximized the options I had. By opening up your list to options you might not have originally considered, and by doing your research early and in a smart way, you will have a list of great college options. And then, go ahead and throw Miami University, the best school in the country (obviously), on the list. Go Redhawks!
Curious about first steps in the college admissions process?
Have general questions?
A Collegewise admissions counselor can help!